About Us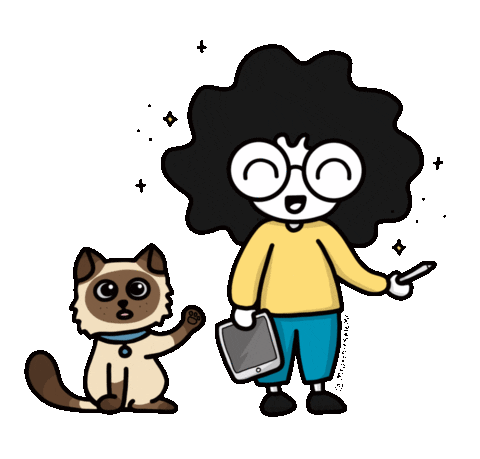 Aparna is self-taught illustration, animation & comic artist based out of Bangalore, India. Originally an architecture graduate from New Delhi, Aparna found her true love in art, in drawing funny, relatable comics and sharing them with her family of over 11k on Instagram. She currently works full time from her cozy little creative studio at her home in Bangalore, under the constant supervision of her intern-cum-boss Thanos (her goofy two-year-old cat). MyDoodlesAteMe, her brain-child, is a one-woman army, with Aparna designing, illustrating, printing and handmaking everything right here, at MyDoodlesAteMe HQ.
Aparna graduated Architecture school in 2015 and practiced as a licensed Architect for the next couple of years, followed by an year of Architectural Communication & Branding Design at the same firm. But she knew, her one true love had always been Art. Ever since she was a teeny-wide-eyed three-year-old, Aparna had been drawing and narrating whimsical comical stories and could always be found with her nose in some mischief involving paint, glitter and glue. Instead of asking her parents to buy her a doll house, she used to build sparkly colorful palaces out of cardboard for her barbies, dreaming of some day having a creative studio of her own and making a living through her Art. She took the leap and launched this Illustrated Stationary & Giftware brand called MyDoodlesAteMe in October 2018, and has since shipped products with her art on them to a varied collective of amazing people across states all over India. The immense joy she gets each time she sees someone using her 'art', is beyond words. The constantly evolving collections have in store some super vibrant, wholesome gifts, including colorful illustrated stationary, calendars, art prints, greeting cards, unisex apparel and tote bags, enamel pins, organizers, stickers and more. Some for you to gift yourself and some for those you love!
Aparna's latest creative addition to MyDoodlesAteMe is a one-of-a-kind range of high-quality original handmade Art Jewelry under the namesake Slowmade -  launched January 2022, and already being adored by her awesome followers-turned-friends (BFFs!) all over the country.
Have queries or feedback? Or just want to say 'Hi!'?
Write to us (Aparna & Thanos) at:
hello@mydoodlesateme.com